I never thought this day would come. Mostly because I thought that the creation of the sports bra took place much longer ago than it actually did. Let's appreciate the jockbra and all that it has done for the breast-bearing people of the world.
If you're like me and you like to have your shirt off during your workout, especially when it's 90+ degrees out in the middle of August, you appreciate a sports bra because you can be free like a man's nipple with the ta-ta-rific support of your mother's hugs. Maybe you just like the extra support, or you wear them to music festivals. Whatever your reason, a sports bra is a great invention for all women and breast-wielding humans, not just athletes.
Let's go back to the beginning because this is truly hilarious. Three women, Polly Smith, Hinda Miller, and Lisa Lindahl were working at a Shakespeare Festival at the University of Vermont in 1977 when the radical lightbulb lit up to sew two jockstraps together to create a supportive bra for women.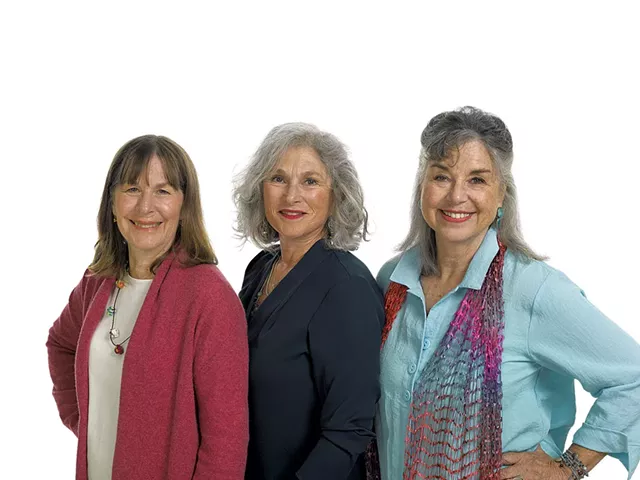 Jock straps, to the best of my knowledge, are pretty sturdy to wear and keep your junk in place while you're doing those abmat situps (coaches and other athletes, you PROBABLY know what I'm talking about). But they're also great to wear for extra support after surgery in this area as well, so I'm told.
Of course the next logical conclusion is to sew them together to create the world's first ever sports bra!
Now, timing is especially important here because they birthed this genius contraption at the same time that Title IX passed, which is HUGE in the legal world in terms of women's rights to resources and a fair education. At the time Title IX passed, it was meant for women to participate in athletics more, so this invention gained a lot of momentum in a short period.
Now, 43 years later, ladies wear Jogbras all over the world for a myriad of reasons. We have different types of sports bras and different styles for all different kinds of humans.
Pretty great isn't it?
I think so. Women's rights are human rights after all. Whether you're black, white, purple or blue, thicccc, skinny, curvy, or flat-chested, you deserve to wear a sports bra, shirt or no shirt.
Happy Monday Lifters!
Les
Psst. You can read the original article here